"Canadian International Auto Show 2020: The Disruptors"
Title: "The Disruptors"
by Jay Koka, © 2020
34"w x 44", (85x110cm) acrylic on canvas
private collection
The Canadian International AutoShow with the Cobble Beach Concours d'Elegance has launched a feature of the 2020 AutoShow called "The Disruptors 2020" in which unique vehicles that have impacted the development of the automobile are presented. The 2020 event art features the 1934 Bugatti Type 57 Atalante from the Stahl Automotive Foundation and the Bugatti "La Voiture Noir". The background is the iconic Massey Hall in downtown Toronto.
The 44x34" (110x85cm) acrylic on canvas is a major new work premiered at the 2020 AutoShow in Toronto. The original painting is in a private collection.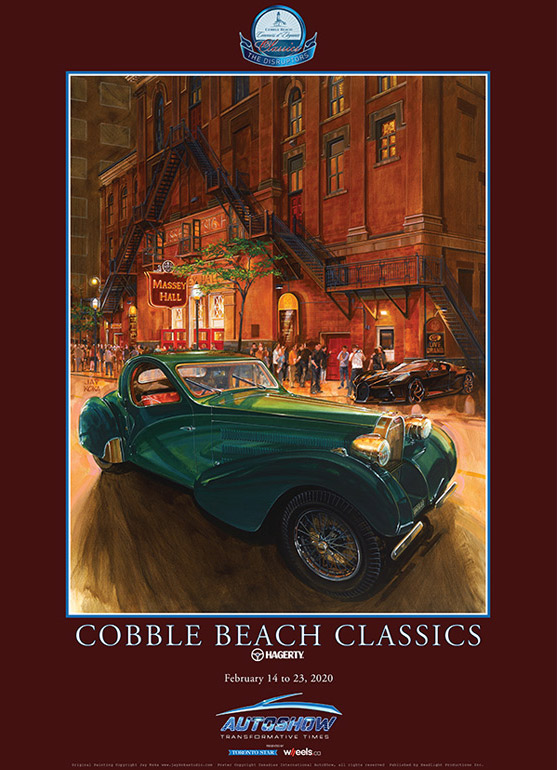 The art has been published as a fine quality poster available from the AutoShow at the event February 14 thru 23rd, 2020 at the Metro Toronto Convention Centre www.autoshow.ca contact the show for further information. The poster is not available from the Studio.