Ferrari Club of America 2022
Title: "Ferrari Club of America 2022 - Villenueve"
by Jay Koka, © 2020
48"w x 28", acrylic on canvas, Private Collection

A very rare Formula 1 based work from Jay Koka featuring the brilliant Canadian driver, the late Gilles Villeneuve at speed.

This work was originally created for the FCA 2020 event planned for Mont Tremblant, Quebec, Canada and is now the basis for the July 2022 event art.


Like so many other events at the time, the meet was cancelled because of COVID concerns and restrictions. The 2021 event was already planned for Portland, Oregon, US and so the Mont Tremblant event was rescheduled for 2022. In agreement with the organizers, the original painting, went unannounced into hibernation and kept in the studio.
Gilles Villeneuve (January 18, 1950 – May 8, 1982), spent six years in Grand Prix motor racing with Ferrari, winning six races and widespread acclaim for his performances.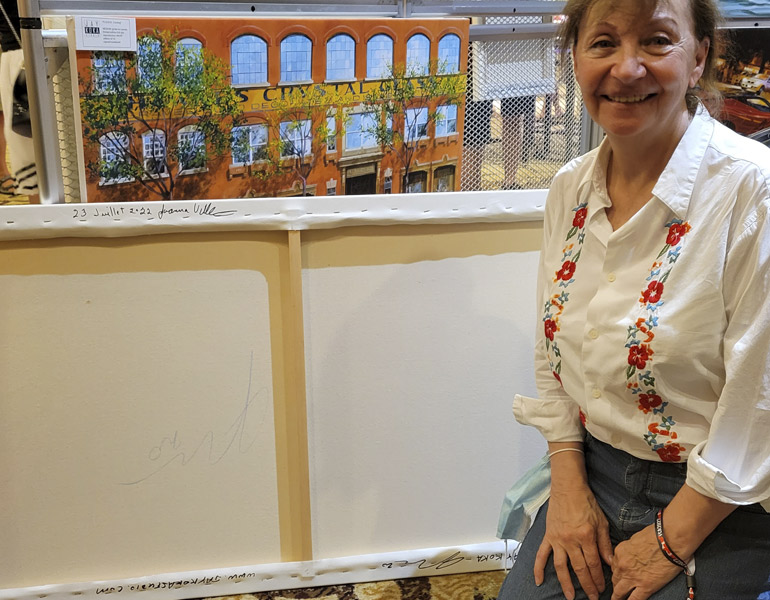 Joanna Villeneuve attended the Mont Tremblant celebration of her late husband's life. She kindly signed and dated the back of the original painting.

He drove for the Italian team from 1978 until his death in 1982. He won six Grand Prix races in a short career at the highest level. In 1979, he finished second by four points in the championship to teammate Jody Scheckter. Villeneuve died in a crash caused by a collision with the March car driven by Jochen Mass during qualifying for the 1982 Belgian Grand Prix at Zolder.