Private Commission
PRIVATE and CORPORATE COMMISSIONS
Some of the most exciting original works started life as "commissions", both private and corporate. Jay Koka's poster work is very well known. He has been poster and featured artists at many of the largest, most important automotive events.

The range of subject matter is huge... "your car" with homes, landscapes, cityscapes, airplanes, boats... it's limited only by your imagination. Cost is based on a number of factors like size, medium and complexity. All commissions start with an "approval drawing" from which the final painting is costed and completed.

Private Commission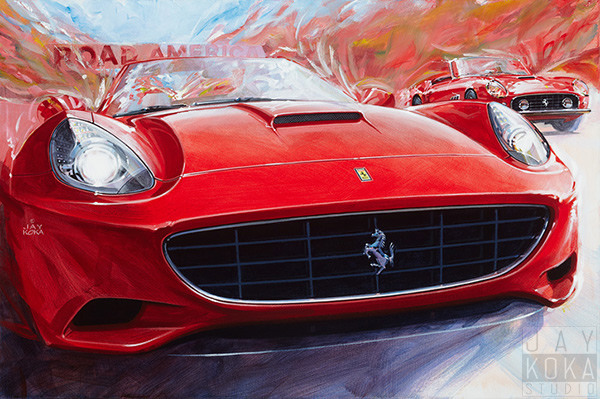 For the Ferrari Club of America 50th


Each year, Jay Koka accepts a limited number of private and corporate commissions for original artwork:

• Private commissions for artwork for personal enjoyment.

• Corporate/commercial commissions for original artwork created specifically for advertising, commemorative and promotional purposes.

• Commercial artprint and poster production "from concept to final delivery" for events and promotional purposes.


Private Commission
Private Commission
Commissions Information:
Please contact the Studio
1-519-650-3908
for discussion of your project.
JAY KOKA BIOGRAPHY
"Although I'm a lifelong motorhead, my interest in automotive fine art is in the context in which the automobile exists rather than the depiction of the automobile itself. The interplay of the vehicle and its environment and its human operators is to me the most worthwhile pursuit of fine art..."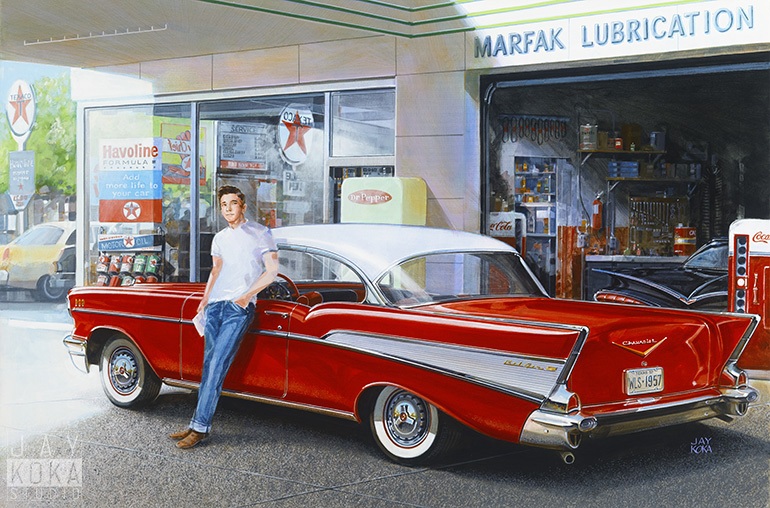 Private Commission